"Website Hosting Perfected" That simple and very memorable tag line pretty much sums up the WPEngine experience.​ They solely focus in on one CMS platform: WordPress – The world's most popular CMS, and boy oh boy are they damn good at it.
WPEngine have truly become the masters of WordPress hosting.. They have everything from speed and security all the way through to having THE best customer service team I have ever had the absolute pleasure of dealing with – And trust me, I never normally call it a "pleasure" to deal with any host's customer service team.
80

Performance

85

Accessibility

80

Reliability

85

Cost

50

Service

Overall
Detailed Review of WP Engine Hosting
WPEngine as a company impresses me, I know I'm late to the party but following them for the last 9 months has provided a real insight into how to train your employees, something I would not normally associate with a website hosting provider. Let's be honest.. How often have you been blown away and utterly impressed by your hosting provider? Could you count that on one hand, I sure can and this prompted this WPEngine review.
Focusing on WordPress only or taking on the world, that is like a comparison of a sniper rifle to a M16 Machine gun. Precision aim and spraying bullets at an insane rate, but not targeted at all. WPEngine has taken aim on a single target and delivered the goods, and some.
I've used many hosting providers in my time and they fall into two distinct categories: One being they get the job done and I carry on with business. The second category is the under delivery of service, and sadly I have had more poor experiences with hosting providers than good.​ That was my belief until I was put onto WPEngine, I wouldn't say that I have associated the word over delivery with a website hosting provider before, until now!
If you're looking to host a WP website and you're the type of character that wants the best of the best then you are definitely in the right place with WP Engine. They are the stand out hosting service that can be scaled to meet the needs of your website. They aren't the cheapest but with hosting you get what you pay for.
InMotion Features
Speed
WPEngine has a very decent uptime recorded with minimal downtime, I think it is on par with other providers sitting around that 99.70% of overall uptime. In 9 months the total downtime hasn't reached 2 hours Im happy with the uptime, and if I wasn't WPEngine would gladly provide me with a free day for the time lost.
I personally have never seen my site go down or had any problems with it slowing down due to peak visitor times.​
​In comparison, we have reviewed other hosting providers in this price category who boast load speed of 1 seconds (or less). Generally speaking, 3 seconds is the minimum requirement so an average speed that's just a little above that is acceptable without being sparkling.
Food for thought. 40% of people tend to get bored whilst waiting more than 3 seconds and click away. You need to look at optimizing your load speed with InMotion Hosting, just to be sure you don't lose out.
Reliability
WP Engine has near perfect reliability. They have put in place some of the highest quality infrastructure that includes top of the range hardware, software and security. And the reasons why RightMove and Network rail swear by WP Engine.
The figure they put on it is 99.9%. The reality is, you'd be extremely unlucky to have any server downtime at all and for many users they are likely to go through their hold time without ever having server downtime.
They achieve this level of reliability by being very demanding with their data centers, only using the most cutting edge technology, both for hardware and software.
Customer Support
"Providing world class service is one of our responsibilities".​
I find it fascinating that the hosting providers that charge more for their products and services, have better customer support reviews and company reviews in general than the cheaper alternatives. ​WPEngine claims to serve more than 2 million requests daily from around the world, they block 150 million malicious events and transfer 2 perabytes of data monthly. Ok WPEngine we get it, you guys are something unique in the hosting space.
In my experience hosting companies view their tech support teams as a call centre model, this is ass backwards and they should be looked at like an investment area I mean where do most of the reviews generate from? customer support.
Quoting WPEngine here "For us, Technical support is an investment area and not a call centre". They go on to add this "And the people and teams we're investing in support something amazing". I can say that Ive not seen that on a hosting providers website EVER!​
The bright side for WPEngine is that they are still growing, and with the processes they have a growth stage wont hurt them . They appear to be genuinely investing in customer support training, and improvement processes to make the service even better.
Conclusion
"A good hosting option for people that plan to scale and want to stay with one host!"
I wasn't on the WPEngine train until recently​, having now seen what my colleagues were raving about I have my boarding pass. The experience has been enjoyable, my two customer support queries were answered within 24 hours. I had clear instructions were to find the helpful tutorial, and it was embarrassingly enough my own blindness that was the cause of the problem.
My website runs fast and causes me no reason to check it daily, I am happy with the service and for the price and peace of mind I like it.
Taking the service on face value I really liked browsing their website, I wasn't cornered into a pop up frenzy of buy now! messages and had complete control over my check out journey. ​Rarely do you take a checkout journey that isn't cluttered with Buy Now! or Discount Bundle and these "This deal will never be seen again when you exit this page" type marketing. Refreshing and enjoyable.
I was looking forward to test driving a premium product after hearing the rave reviews of friends, and I was not let down speed elegance and support everything I was looking for. A very well earned 5 stars from me.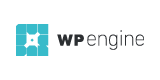 Contact Details
Hosting
Supported