We've been hosted with SiteGround for a pretty long time now, and that is why they're our number #1 most recommended host.The support team is actually based in the US, in comparison to most hosts using outsourced virtual assistants from South East Asia with fake names/pictures.Each server is individually optimized for speed and security.And to top it all off… The pricing isn't going to break your site's budget anytime soon.
97

Performance

93

Accessibility

89

Reliability

90

Cost

72

Service

Overall
Detailed Review of SiteGround Hosting
Founded in 2004, SiteGround is a well-known hosting company that has over a decade of experience in offering top-notch hosting solutions to individuals and companies worldwide. Experience is important. There are a lot of small issues that need ironing out when you offer hosting solutions. It's the nature of the technology. Dealing with a company that has worked their way through those teething problems mean you'll receive a much smoother experience. You don't want to become the guinea pig for a company new to hosting.
The service promises to offer a wide spectrum of hosting solutions characterized by cutting-edge tech innovations, great developer features, superior performance and reliable client support. Compared to other popular web hosting service providers I have used in the past, SiteGround's almost perfect average uptime (approximately 99. 98%) sets it apart as it is well over the current industry standards.
In addition, the site offers 3 different web hosting plans / packages, namely, "startup", "growbig", and "gogeek" for the average customer. The "Start-Up" plan is a great choice for newbies in website creation, the "GrowBig" plan provides an excellent choice for those who grow their website, and the "GoGeek" plan is specially crafted for those wanting an affordable solution for larger sites. In short, each SiteGround packages make a great fit for those with or without technical expertise and provides room for the future growth of your website.
​They also offer several cloud, reseller, VPS and dedicated server packages for those with more specialist requirements/needs.
SiteGround Features
Speed
The main reason why performance speed is a vital criterion to consider when selecting a web hosting service, is because it determines the amount of traffic your website will get. Most users expect the pages they wish to access to load in less than 3 seconds. That's the current time period that's been backed up with study after study.
On average, 40% of users will opt to abandon your site if they wait for more than three seconds for your site to load. I don't know of any site that can willingly accept that they're going to lose 40% of their traffic due to something that's easily fixed. Needless to say, this is the main reason why I have switched from one web hosting service to another over the years – As most hosting companies tend to get slower as their customer base grows.
That was my experience, until now.I must admit, out of the multiple web hosting services which promised to deliver quick and efficient server performance but did not, my experience with SiteGround has been truly refreshing. I have been enjoying an average page loading time MUCH quicker than most sites out there
Reliability
SiteGround are leaders when it comes to server reliability and uptime. The Servers used by SiteGround Hosting are second to none, which goes along way to explaining why they have near perfect uptime score.
From our own personal experience we've never knowingly suffered from any downtime at all. It's been faultless. But we all know that perfection doesn't exist but this is about as close as you can to it, at 99.9%.
They have top of the range datacenters that are very well located. They use the very best hardware and software and lead the way with security measures. This all leads to delivering market leading reliability.
Customer Support
Often the quality of customer support is overlooked. Users are hung up on performance and price. But, customer support is super essential to the efficient running of your website. And as your website is an investment you need to try and see the bigger picture not focus just on upfront price. If you've ever had a bad customer support experience where you get to the point where you feel like slamming you head again a brick wall over and over, with overwhelming frustration, you'll know what I'm talking about. Ok, perhaps a little overdramatic, but you get the point.
Sure, surfing the internet for tutorials might be an option for fixing minor website and code errors, after all, the information is out there, if you know how to filter the valuable from the rubbish, but when it comes to unexpected server errors, however, you can't waste valuable time and money (you have paid for the service) waiting for your website's colossal failure. It's a false fallacy. You think you're saving time but the reality is, how do you value your time? Lets say you value your time at $30 an hour and you spend 4 hours searching 'how to' videos and fixing it, almost as much by trial and error as any skill. Then it's cost you an additional £120.
Conclusion
"A hosting so good after testing we decided to use it for our own website"
All round, if I had to make a stand and say which hosting provider was the best in the market at the moment. I would say SiteGround is our #1 most recommended host. I don't make my recommendations lightly and my expectations are higher than most, but SiteGround seem to have figured out what is important for an all round hosting service, and they've delivered.
It's got a well-built network, fantastic customer support, revolutionary & unique technology, great security measures and you simply get what you pay for.
The quality of the servers is directly comparable with any other host on the market. The specifications for the price show that the service is built to deliver quality. My website speed test demonstrates that. Even without any speed optimization. No files have been reduced or images compressed and still the site loads at less than 2 seconds. It's almost unmentionable when talking about a hosting service in this price range.
The attention to detail with reliability has no equal. The datacentres, their back up policy and redundant systems. The location of the datacentres and the opportunity to fine tune your hosting service to best suit your needs, thanks to the accessible and intuitive advance features, collective results in genuine uptown statistics of 99.8% with the process of managing issues automated to be fixed in real time.
Some readers might have skimmed to the conclusion so for your sake, and at risk of repeating myself and irritating those who have already read my views on this. The customer support is second to none. I am a demanding client, but the support is fast and effective. Personally I like the fact that I get personalized responses. Always. That the customer support team is US based and part of the company. It makes them able to understand my problems and be able to solve my problems much more effectively. They could have tried to save money, but they haven't. It will probably be the main reason I stick around. Having an issue with my websites will ultimately cost me money. The speed they deal with my problems is going to help me put more money in my pocket.
And finally. I would be remiss if I didn't remind you that SiteGround uses cutting edge technology to keep your website safe at all times. When you share hosting, which most small websites and blogs do, you put yourself at risk. If another website is hacked, you're at risk. But thanks to SG's unique server isolation system they can stop this from being an issue. A small difference that gives peace of mind. Plus they make creating backups quick and painless.
The ONLY downfall for us is the requirement to get a yearly subscription plan, with no monthly payment options. It makes sense to pay the yearly subscription because your hosting is the foundations for the your website. Create your website on the right foundations and you are putting yourself in a good position to be successful. But, aside from that, it's a truly fantastic host and should be the pinnacle of what every other hosting company on the market strive to be.
From our tests that we ran on SiteGround we found that the average TTFB was 150MS. The website we ran had 4 images and 500 words of content. Which we thought was a fairly good result!

We ran a test on siteground for 1 week and used a tool called uptimerobot within that 1 week the server didn't go down at all so we would say that siteground is pretty reliable!

Yes SiteGround Offers Free SSL Certificates to all customers. This is important nowadays as you want you site to be secure and any information thats sent via your site to be safe.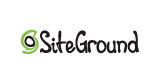 Contact Details
Locations