At Bitpak, we have a lot of time for InterServer. They are a modern, independent hosting provider, headquartered in New Jersey. Their shared hosting packages offer a lot of features and high spec at a great price point.
They have their own data center housed in their HQ in New York that's both cutting edge and offers great technical support to customers. There are not many hosting providers that are only willing to offer one form of hosting solution and InterServer are no different, they offer the complete stable of hosting solutions, however, it's their shared hosting solution that stands head and shoulders above their other packages.
The features that come as standard are the kinds of features you'd expect from premium packages. Features that include unlimited storage, bandwidth, email, SSL certification, SSDs and even free migration services. It's pretty impressive.
Starting at $5 a month, they are a serious player in the shared hosting market and if that's what you're looking for from your hosting solution, you have to read this review because InterServer Hosting is definitely worth taking the time to consider.
80

Performance

85

Accessibility

80

Reliability

85

Cost

50

Service

Overall
Detailed Review of InterServer Hosting
The Shared Hosting marketplace is super competitive so if you haven't heard much of InterServer then don't think it's because they are new to the game, because they are one of the more established hosting providers, having opened their doors back in 1999. The reason why they don't shout as loud as HostGator or Ipage etc, is because they're independent and don't have the same marketing muscle. But that doesn't mean they deliver a lesser hosting product because you'll find from this review, that's certainly not the case.
They are a great success story. 2 tech savvy students started out providing hosting services to supplement their studies, from there, the hosting business grew and grew. They opened their own datacenter in New Jersey then a second datacenter opened up over on the West Coast.
Having their own data centers allow them to set the standards when it comes to reliability and performance. It shows. They made the decision to run their servers at 50% capacity to allow for increased capacity as their customers sites grow in size and traffic. Their technical knowhow translates into a near perfect uptime score of 99.99%.
They offer the whole range of solutions. Cloud based solutions and dedicated servers, and they are good solutions but it's really their shared hosting solution that is their flagship hosting solution.
InterServer Features
Speed
There's a speed benchmark we look at when testing out a shared hosting solution. It's a page load speed of 3 seconds. It's because research has shown that a page load time that's longer than 3 seconds, causes web visitors to become impatient and click away to another site. Results suggest up to 40% of visitors will click away and no business can afford to lose that much traffic.
When we looked at the page load speed of InterServer we found that they had a page load speed of 2.72 seconds so they come in under the 3 second benchmark. That's a solid speed. Not spectacular, there are better on the market, but when you factor in all the other features and the level of reliability they offer, it's definitely respectable. Especially at that price point.
As I just stated, for a shared hosting solution, they pass the speed test with a solid if not spectacular 2.72 seconds. For a business website or small blog, we would consider that fast enough for our own websites. If you have a bigger site then you probably shouldn't be looking at a shared hosting solution anyway, you'd be better suited with a VPS or dedicated server.
Reliability
For many website owners, poor reliability affects their bottom line. Fortunately, these days standards are pretty high, thanks largely to the technology available. Leading the way with near perfect uptime you have InterServer. It's helps to having their own data centers, but it is also largely due to the choices they make in the hardware and software used in their data centers.
With a 99.9% guaranteed uptime you can bank of your website not having any issues, both with the server and the network. At the same time, they have N+1 redundancy in place meaning the whole data center could go down and they have a redundant system ready to take it's place without having to suffer any downtime.
You can tell they take reliability seriously, it's obvious in every technical decision they make. They don't necessarily choose the cheapest solution even though their shared hosting packages start at $5 per month, but those decisions to not cut any corners means their customers get the kind of reliability that keeps them loyal to InterServer
Customer Support
They have an international customer base which they support with 24/7 service. They also don't take the easy and more affordable route of not having live chat of phone support. You can be in contact with the support staff via chat, phone or ticket, plus they have a really extensive and well thought out knowledge base to search through, with well written 'how to' and guides. They have all bases covered.
What I like most about their support is that it's onsite. It's at the data center itself. So often hosting providers outsource their helpdesk support to Asia, to lower costs. Well, InterServer is as affordable as 95% of hosting providers on the market today and they keep their support onsite.
The results is, a much quicker resolution of problems. When a hosting provider has support offsite, the initial support is often quick, but when a technical problem arises, the inter communication is the biggest time burden when getting your problem fixed. Often they have to deal with time zone differences and communication problems, InterServer don't have these issues to contend with.
Conclusion
" if you want to know why InterServer are award winning then try them, you won't be disappointed"
InterServer are an independent and modern hosting provider that can boast of having their own data centers. They've been on the scene for 18+ years and it shows in the processes and attention to detail. They offer the complete range of hosting solutions, but it's their shared hosting packages that really stand out largely thanks to the level of performance, reliability and features that come as standard.
The 3 main factors you want to consider, before looking at price, are performance, reliability and customer support. The 3 pillars to choosing the right hosting provider. They perform well in each category. The performance comfortably meets the 3 second benchmark for shared hosting. Their reliability is on a par with the very best hosting providers on the market and their customer support is no slouch either, thanks to being contactable via phone, chat and ticketing.
The big difference is that they run their own data centers and they keep their customer support in house and actually onsite. There are some shared hosting providers that are quicker, but as an overall solution, and especially at this price point, you'll struggle to find a provider who offers the complete package as InterServer do. They have a lot of features, it can be intimidating to customers with limited website and server experience but most options are one click installs and if you're not sure, the support is always happy to lend a hand.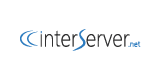 Contact Details
Locations