Modern hosting company Media Temple are a are unlike any other hosting provider. Using latest technology to create more secure and flexible solutions that are reliable are just a days work for Media Temple.
Founded in 1998, that alone was like a knowledge uppercut that this hosting provider has been around the block that long. the under the radar hosting supplier has been a reliable solution for those wanting a modern approach to hosting. The forward thinking innovation and overall quality speak for themselves.
80

Performance

85

Accessibility

80

Reliability

85

Cost

50

Service

Overall
Detailed Review of Media Temple Hosting
Who is Media Temple and what they can they do for my website hosting?
You are probably just like me when I was asked to review a hosting company called Media Temple you have no clue who they are or what they do. These guys were not on my radar and my first reaction was "you want me to review a temple?" and thats ok because they are not your mainstream HostGator or BlueHost. It's safe to say that I was pleasantly surprised with this review project. I decided to review the shared hosting plan and as you will see further down I enjoyed this review enough to upgrade my account to include dedicated and VPS hosting plans as well.
Taking time to feel out the Media Temple hosting service allowed me to see what worked well and what needed some work on their end. The process I applied for this review was taking an small Adsense informational site and using it with shared hosting. The claim from Media Temple is they are fast, secure and reliable and in this review we will put this to the test.
I will be specifically focusing on their shared hosting plan, considering that their starting plans are not as ''Starbucks coffee cheap'' as other hosting providers.
About Media Temple Hosting
Media Temple has been around since 1998, which is a good thing – it means that the company has stayed in business for a long time and probably has a lot of satisfied customers; otherwise, they wouldn't survive all this long.
Media Temple focuses for the most part on serving the needs of web developers, designers, and digital entrepreneurs. Their web hosting and cloud services are used by more than 1.5 million websites.
Refunds? of course if the product is faulty you are eligible for a refund, there is almost no logical reason to seek a refund when you buy website hosting. After checking once, twice and three times myself because I like you, don't want to be stuck with a sucky hosting company for 12 months without a refund if they can not do their job. The print is small and out of the way but yes there is money back guarantee for customers if the product is faulty and the service does not live up to the sales page. Do I think Ill need to use this? no not at all, Im confident that I've spent my money wisely with these two hosting purchases.
MT President, Rod Stoddard has a valid point about customer service, if they just do what you pay them to do you don't have to have hour long conversations about problems with your website service.
Without question Media Temple is committed to innovation and developing a community that grows together. I really like what they have done with building their community, if you don't ever engage with your website hosting company outside of paying for the account you should take a slight interest in knowing how you can get more from your host. There is a tonne of value that can help you.
When your host is actively looking to grow and improve their service offering you are hosting with a winner. Going from strength to strength takes time and reflection and from 1998 Media Temple has been refining their service delivery and quality of resources. improving their already innovative service. Utilizing a advanced security protocol's and powerful servers the next phase for growth is closing in for this hosting provider. robust hosting environment suitable for all requirements means that the equipment must be administering first class quality. Using enterprise class hardware, Media Temple unleashes their fully SSD driven storage redundant RAID 10 arrays and Intel Xeon E5 Dual Hex Core processors. There are some big competitors in the hosting space and what Media Temple does to stand out is deliver quality services over a quality product while remaining real about how they operate as a business.
Media temple has flown under my radar for so long and Im a little disappointed Ive missed out for so long. Literally they have been around for more than a decade. Now word of warning for the rave review that goes down here there are some negatives. Every hosting company has its drawbacks, the main drawback is the pricing for shared hosting.
The price range is in the upper end for a shared host provider but while the price is quite high Im satisfied that the cost verse return is warranted with the increased security, reliability and stack of features for the basic plan and even more features for the two bigger plans. There is enough features for all styles of users and enough organisation for you to not be overwhelmed by buttons and options. Unless you have been referred by a friend or drilled down into researching hosting providers, you might of never heard of Media Temple I know I was in the same boat.
If you're looking for a solid host that offers different packages for businesses and entrepreneurs of all sizes then you'll definitely find something that works for you, whereas with some of the high-performance oriented hosts you'll likely not if you're a smaller business that's still scaling. The hosting is also fully secure but those not operating on HTTPS can purchase a SSL certificate for $75 annual price.
Features Media Temple Gets Right
Speed
Looking at Media Temple I did not expect them to be anything at first glance. I was blown away at several performance factors, firstly the load speeds were triple what i was expecting. Now I've said this let me clarify, for a standard website using compressed images and sitting at 100 pages the performance was impressive. If I was testing with an ecommerce website with 10,000 pages it could well be a different story.
​When we looked at 3 competing hosting providers we noticed that Media Temple was hanging right with the bigger names. With the top of the line provider coming in at 1.5 second load time, MT hosting was sitting at the 2/2.3 second load time. Results like this make me excited, very impressive considering who we were benchmarking them against.
We want to reinforce the importance of page load speeds in this section. Every time your visitors see a spinning load wheel almost half of them will leave your website. Your hosting provider plays a vital part in this, having a decent host will give you the power to load in seconds. Media Temple has a decent load speed when compared to other providers within the industry.
Security
Media Temple uses SiteLock as their preferred security protocol.
To beef up your website host security you can select either a $49 or a $149 monthly plans.​
Looking for a beefed up fortress surrounding your website? this host is ready for the armies of hell's gates to crash against it's robust security system. Uptime with Media Temple is off the charts actually no its well on the charts 99.99% of the time. Where Media Temple exceeds is its reliability, the uptime is on the average 99.98% over 2 months of testing. If you were doing some high volume traffic or loading a lot of rich media onto the CMS you may see some sluggish behavior and a slower load time, you should not see much change in uptime.
marketing you may want to consider the larger hosting packages, when those spikes in visitor traffic come in. Taking the smaller packages allows for a steady flow of traffic to continue without effecting your website.
You need to be online all the time, thats what installs confidence in consumers. This means that if you're looking for a host that provides reliability over speed, then InMotion is going to be a good bet. I give my approval for this hosts reliability factor.
Ease of Use
The customer support you'll receive with InMotion really varies on the package you purchase, on their more costly packages for bigger businesses and websites you'll receive outstanding customer support. Unfortunately on their shared plans you'll likely receive the same kind of customer support you would with any other host.
We like the fact that they have a phone number, email and Skype. They are instantly contactable and have offices on the west cost AND east cost, offering 24/7 direct customer support. They very open and make it easy to complain or escalate a problem if you don't feel you've received the support or fix you deserve.
If it wasn't for the fact that they don't deliver the same level of support for their shared hosting customers, those who choose the less expensive packages, we would have given them a full 5 stars. We give InMotion a medium performance grade for customer support.
Online Reputation
To this point my review has been a positive journey that has surprised me at least three times while discovering Media Temple as a product and as a brand. Online they have a squeaky clean rep, not bad when you are in the hosting game. One account with Media Temple hosting and you will see why they have such a good reputation with customers and delivery of quality services. The small touches like their branding and even the CPanel design leaves you remembering your experience using the product.
In terms of delivering on their promises made during the sales process, I have to agree that its been pretty to the point and as described. I did have to wait around 20 minutes for as confirmation email of the transaction and full details but in the scope of things that is minor. I have found the checkout process to be smooth enough and access was a seamless flow from checkout to dashboard.
As you can see in the above image, Media temple is committed to providing a reliable service. I felt that this image needed to be included and especially under the online reputation mentions. Im impressed with my genuine feel of the company, being part of EIG hosting group doesn't mean you have to loose your touch of realness. The feel I get is that MT Hosting wants to help its users by providing a solid service that just works.
There are thousands of hosting solutions available online it can be hard to stand out, be memorable and create a loyal following. I feel that the people at Media Template have given real thought to their branding and the general feel of the product. While this company is not a mainstream big name they have many digital agencies and online marketers singing their praises. Yours truely is on that bandwagon and I honestly feel that there is a great hosting provider right in front of you in this review.
Media Temple's powerful hosting infrastructure and ultra-fast servers allow for them to provide more than just the standard shared hosting. The hosting packages available to everyone at the time of this review are a pretty decent serve of web hosting solutions. These plans are available to everyone regardless of location:
Basic shared hosting
Dedicated hosting
VPS hosting
Cloud hosting
Managed WordPress & AWS hosting​
Reliable Hosting Packages for Businesses of All Sizes
The below hosting package key feature summaries are for shared hosting for Media Temple. They offer several additional hosting solutions for all types of website requirements.These packages are affordable and provide robust reliability and blazing speeds. Built for ecommerce and able to handle most high traffic websites. Below we have listed the 3 business packages, their monthly retail costs and key features.
At the time of this review, there are three shared hosting plans: Personal, Pro, and Elite. These hosting plans offer:
The plans offered by Media Temple are suitable for business of all sizes and for those freelancers and bloggers. Although it doesn't seem to offer a lot of fancy features, the powerful infrastructure offered in these plans is far better than that of most web hosting providers out there. When I weighed up the different features for price I was really impressed with Media Temple they stacked up for the dollar spent verse what you actually got in your account.
The personal shared hosting plan offers the ability to host up to 100 websites. As far as I know, most websites don't offer that many resources. And if they do, they wouldn't give it away in a shared hosting plan.
Obviously, the pro and elite plans offer more hosting resources and features for professionals who a more powerful hosting infrastructure. These plans allow for more websites to be hosted under a single account from 100 up to 500. This is not the norm with many hosting companies not giving this type of hosting away in a shared plan for sure, this is one of the things that makes Media Temple a stand out among the industry they provide snippets of pure value for their customers.
One of the best extra features offered in the Pro and Elite plans is a global CDN. Content delivery networks use secure global centres in different parts in the world to ensure that your site loads faster wherever your visitors are located. Obviously both the Pro and Elite plans use advanced security tech to prevent malware from slipping past the secure shell. The security protocols scan for, detect and remove malware with auto-clean mechanisms built in. This is on top of the firewall provides a secondary layer of data protection.
If you want to have a more secure and fast-loading website in the long run, then the Pro plan at $30 a month by far offers the best deal and the best value for your buck
Media Temple offers various hosting plans and services. It can get confusing considering that each hosting option also has other plans, but this is usually a strategy used by web hosting providers to offer more options that would suit more customers. Most plans offered include these as standard features:
Fast, SSD storage for all plans
One click installs of 20+ apps
Secure, protected against DDOS servers
Automated 30-day backups
24/7 uptime monitoring
Hosting for up to 1,000 email addresses
Custom built, modern design CPanel Included
Optimized for WordPress
Given these points, their shared hosting plan is best suited for bloggers, designers, and small-businesses. The extra features make life easy for smaller scale users to benefit from having a decent website host.
The great thing about Media Temple's hosting plans is that they are supported by their powerful and advanced Grid technology with clustered hosting environment that includes hundreds of server processors. I was impressed with this feature and also the design of the CPanel. Make the most of each hosting plan on offer with these standard features as extras.
The Uptime Guarantee
Same as most other web hosting providers out there, Media Temple claims to have a 99.9% uptime guarantee. But unlike other hosting providers, it seems that they are very confident with their claims. The uptime is solid and the monitoring from your account is easy to use, all the more reasons to keep Media Temple hosting on your shortlist of preferred web hosting providers.
Believe it or not, you can actually contact them and receive a 5% credit of your monthly hosting fee. Refer a friend deals will actually reduce your monthly cost, who would of thought that would be a success. Should you not have a month of 99.99% uptime as described you can get a portion of your monthly account subscription shaved off for the disruption.
What You Can Expect From Customer Service
Taking time to review many hosting providers I've found that the smaller companies have a less enjoyable support approach. The bigger hosting companies invest a lot of time and money into improving processes. Smaller companies like Media Temple are an exception to this and have all of the same channels of support as the bigger companies.
How you can contact Media Temple customer support
24/7 Live Chat Access on their website, Ive found this very responsive
Standard phone support that I found to be the least effective way of contacting support.
The classic hosting provider submit a support ticket​ system, I found this slow but the problem was resolved.
You can also make contact with Support on their company Twitter account, I found this responsive.
Hosting companies know that customer support is a huge pain point and due to the often technical nature of web hosting people want real people to help them and they want it now. The live chat was very responsive on Media Temples website also their Twitter team was impressive with their responsive replies. I found overall Media Temple had a responsive customer support process that didn't infuriate me while waiting for assistance.
Media Temple have a majority U.S based support team with a very small amount of support team based outside of the United States. They even claim that 90% of their staff actually spends most of their time supporting customers. You can tell that they take customer service seriously as a positive business pillar due to all of the positive reviews and this paragraph pretty much sums up my thoughts on the subject.
​Strategically located datacentres in the United States on the East and West coasts. Using the east and west coasts of the US Media Temple covers all points. Reliable hosting that provides the best possible speeds and connectivity. There is a word of warning I would like to point out, if you breach your hosting plan's allocated limit the company takes drastic action. You may end up with a suspended account due to going over your limit. The sign up policy leaves no room for negotiation about this clause so monitor your bandwidth usage to avoid this.
Conclusion
"A modern approach to hosting, not what I expected and I'm impressed with my experience"
I give it to Media Temple they provide a solid solution and modern approach to website hosting. My initial thoughts were who are these people, and why I was using something called a temple. I started out just reviewing the lower level shared hosting plan, I enjoyed the hosting service enough to pull out my wallet and invest in the other plans for more opportunity within Media Temple.
You might consider using Media Temple hosting for small to medium business pro blogging or even your hobby websites. The shared hosting plan offers enough to cover most uses, there is ALWAYS room to upgrade. The simple integration with G Suite is a sweet touch as well.
I am impressed with the quality of the hosting solution they put forward to the market, If you want to experience the same confidence in Media Temple that I do click on the Green button under the rating.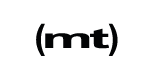 Contact Details
Locations