Liquidweb is a premier hosting provider. They don't delve into the shared hosting solutions and focus on the Virtual Private Servers (VPS) and dedicated servers. They have decided to focus on business solutions and hosting for websites that need a little more power and scope. It's a big deal not offering the more affordable shared hosting packages, but we're a big believer in using specialist hosts we specialize in one area.
Liquidweb certainly do that. I feel that what Liquidweb do best is offer cloud-based hosting solutions, especially for customers that are the size of medium businesses to enterprise level. However, if you have an eCommerce store with a lot of products or run an online course, it would also be a great fit. Picking the right hosting package is not easy.
There's plenty of options out there but if you're looking for a VPS then you just have to consider Liquidweb and in this review, we'll tell you how they measure up…
80

Performance

85

Accessibility

80

Reliability

85

Cost

50

Service

Overall
Detailed review of Liquid Web Hosting
Founded way back in 1997, Liquid Web have been delivering hosting solutions for 20 years and counting. They have an impressive client list that includes Eddie Bauer, Home Depot, National Geographic, Porsche, and Symantec, to name a few. They're good at what they do and they have the reputation to match.
If you really need a server that doesn't lack in power, but doesn't necessarily have the higher cost associated with a dedicated server, then you should be looking at Liquid Web VPS servers. They are one of the better VPS server packages on the market and in many ways, they offer the complete package.
The start package boasts 2GN of ram, a Solid State Drive and 5TB of storage. It offers additional functionality that includes but is not limited to unlimited domains and unlimited emails. The scalability is what is really impressive. RAM scales to 256 GB with an option to use either linux or Windows- based servers.
When you have a ecommerce store that you're looking to build and grow, it's exactly that kind of hosting you need. Now you won't be held back by the technicalities of running a website. It's equally reassuring for medium sized businesses and large or enterprise sized businesses because you know your server needs are covered.
DreamHost are award winning and have a variety of great packages that have been built to be the perfect solution for a lot of client's and their needs. Let's break it all down so you see for yourself exactly how DreamHost could be the right hosting solution for you.
DreamHost Features
Speed
I can't say it enough. When compared to equally spec'd VPS servers, they blow them out of the water. We didn't just take their word for it, we run our own tests and the results were outstanding.Speed is essential if you have a client or customer facing website, especially if you're selling something.
Recent studies have shown that any page that takes 3 seconds or more to load can expect to have a 40% drop off. That means just less than half of your audience or potential customers will not wait for the page to load, they are much more likely to click off and go to another website.
Can you afford to lose 40% of your audience? Well, fortunately if you chose Liquid Web you wouldn't need to because their load times are nowhere near the 3 second benchmark. We have witnessed .48 seconds. That's half a second, which is almost instantaneous. Expect absolutely no drop off due to page load with that kind of speed.
Reliability
Without wishing to continuously repeat myself, Liquid Web are a serious hosting provider and they take reliability as seriously as they do performance.
Liquid Web own and manage their own data centers, 3 in total, located in Michigan and Arizona. They have a team of 400 employees that man the data centers 24/7 and 365 days of the year. Their data centers have a variety of zones that have redundancy.
They also offer genuine geographical redundancy in disaster neutral locations, as an added layer of security and protection. It's that level of attention to reliability and security that have made them the market leaders they are today.
The overall results is that you can expect 100% uptime. Having technicians onsite and 100% redundancy in place means they are able to foresee and react to problems before it actually becomes a problem that results in an downtime
Customer Support
They offer support across all possible channels. That includes chat, phone, knowledge base, tutorials and ticketings. They really take it seriously.
They offer guarantees in the speed of their response. 30 minutes for their helpdesk and less than 1 minute for both phone and chat. When it comes to infrastructure guarantees they guarantee a 100% network guarantee, a 100% power guarantee and a 30 minute hardware replacement guarantee. That's impressive.
It really helps having all those technical personnel and support staff onsite at their own datacenters. They are both pro-active and reactive and when they say they offer a managed service, there are no caveats, you don't need to read the small print. It's fully managed in every sense you could need.
There are no corners cuts, no expense spared. They put as much attention into customer support as they do performance and reliability and it's one the best components of their offering
Conclusion
"if you want to know why Liquid Web are award-winning then try them, you won't be disappointed"
If you're in need of a high quality but affordable shared hosting solution, then you should look at other hosting providers. Our recommendation would be SiteGround and WPEngine. However, if you need a Virtual Private Server or dedicated server then you are going to struggle to find a provider better than Liquid Web.
Their VPS has outstanding performance, significantly quicker than their main rivals such as RackSpace. Which is lightning fast. A lot of that performance is due to the decisions made regarding hardware and software. There is real attention to detail in everything they do and that can be seen in the quality of their data centers and the level of customer support.
They have near perfect reliability, and it's actually guaranteed. They guarantee 100% network uptime and 100% power, so they have a fully redundant system in place to take the strain of any problems for the network of local disruptions to power. Likewise they guarantee hardware will be replaced in 30 minutes, that's thanks to having their own team onsite waiting to deal with any problems.
The guarantees just keep on coming when we look at customer support. Not only to they have all channels covered but they guarantee a response in 30 minutes via the help desk, or in less than 1 minute if you use the chat or direct calls.
Perfect doesn't exist in the world of hosting. WP Engine are the closest you'll find for managed WordPress and SiteGround are near perfect when it comes to shared hosting. I have to say, that Liquid Web have joined the elite. If you need a VPS or a larger server requirement then Liquid Web is the complete package.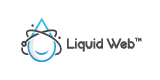 Contact Details
Locations