Kinsta have set themselves the task of being the best WP managed hosting provider in the market today. A pretty lofty goal. They make claims such as having 5 million HTTP requests, 75 terabytes of data transfer and a 3 minute request time for customer support. But we've known other hosting providers to, let's say "embellish the truth" at times, so we're going to put Kinsta throughout own vigorous tests.
We'll test them ourselves, and trawl through all the customer reviews and see if we can find any recurring themes that you need to know about from other customer experience, In a nutshell, we're going to tell you everything you need to know and whether you should part with your hard earned cash.
80

Performance

85

Accessibility

80

Reliability

85

Cost

50

Service

Overall
Detailed Review of Kinsta Hosting
Kinsta are an international hosting provider, with offices in Los Angeles in the US, and London as their European base.
In most other reviews, we'd talk a lot about data centers and how reliability and performance are based on them. One of the major benefits of Kinsta is that they use Google Cloud Platform's multi-regional deployment mode. As you can imagine, with a Google data center, they have to be using the best technology, they have been leaders not followers, and as Kinsta clients, you get to take advantage of that.
But it's the multi-regional deployment mode that means for each account you can choose a data center that specifically suits each individual website's audience. Whereas other companies might have 2 data centers, sometimes even up to 4. With Kinsta you have all the data centers use on the Google cloud at your disposal, this means there is no latency with data transfer and your page load speed is going to be lightning quick.
Additionally, for the very same reason, you can expect superb reliability. You're in Google's very capable hands.
Kinsta Features
Speed
As we've just mentioned, thanks to using Google's data centers as part of their Cloud Platform, you don't get any latency, which has a massive impact on page load speed, but just how quick is Kinta's hosting?
Testing the server's page load ourselves we found that over a sequence of tests the page loaded between 0.5 and 0.9 seconds, with an average page load time of 0.72. The reality is, anything under 1 second is lightning quick, for the user it feels like a minor pause before the page loads, which does not affect drop off rates.
Powered by the Google cloud, they have used state-of-the-art technology in their architecture that includes Nginx, PHP 7, LXD containers and MariaDB, that is what is needed to reach these kind of speeds.
Reliability
Without wishing to sound like a broken record. A lot of what's good with Kinta's reliability is thanks to their decision to have their hosting based on Google's Drive. But just how good are they?
On our testing, it was 100% uptime. So we run it, again and again, it was 100%. No site has 100% uptime but they are as close to it as you can get.
It's their attention to security we really like. They have real time security meaning they are able to notice and deal with any malicious code detected on the network. Additionally, they have and protect your data in every way possible, and in the case where your site is hacked, they'll fix it for you for free.
Customer Support
Customer support is extremely important. When you start to calculate how much you value your time, and how much you spend trying to resolve any hosting issues, the reality is, slow or ineffective customer support can result in hundreds or thousands of dollars spent in time.
We've had very good response times in the testing we've done, the first contact is received in minutes and any issue was resolved very quickly. At the end of the day, it's meant to be a managed WP service and we don't have a single complaint.
Just as importantly, after extensively researching the opinions of customers who took the time to share their experience, we are comfortable in stating that most seem to have had the same experience as us. You'll always find people saying something negative, it's human nature, but there is nothing regarding failures in customer support.
Conclusion
Kinsta is not for everyone. If you're looking for a cheap and cheerful host for your small business website or a hobby project, then you should look elsewhere. It's almost too good, there are other providers that offer better value. However, if your website is "the business" or a major component of your business and you need performance, security and reliability then you'll how to look far and wide to find anything as good Kinsta.
Using cutting-edge technology in their hardware choices and having their hosting driven on the Google cloud means they deliver some of the best performance scores across of hosting providers and with that kind of setup, you can rest easy that as technology pushes boundaries, they'll be at the forefront.
Very similarly, they have excellent reliability. As close to perfect as you can expect with hosting. Again a lot of that is thanks to the attention to detail they have and their attitude to making sure their customers have the best experience. It's also thanks to using the Google cloud. Google splits opinion, but when it comes to technology and reliability, they set the standards for others to follow.
At this point in many of the reviews we have to write, we have to change the tone and discuss the shortcomings of the customer support, but not with Krista. Of course, it's a managed hosting service they're offering but they take it even further by delivering on expertise outside the scope of hosting but by dealing with many of WordPress related issues on themes, and settings.
Pricing starts at $99 which, for a hobby, is expensive but for business or an e-commerce store, it's a worthwhile investment. You get all that performance, security, uptime and expertise available to take your business to the next level. WP Engine have long been our favorite WP hosting service but this a superb option. You will go not find a better provider and with hundreds if not thousands of the market that's a very bold statement to make. We stand by that statement.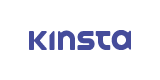 Contact Details
Hosting
Supported
Locations