iPage believes in simplifying the hosting process. Providing a simple user interface and large library of free templates iPage allows anyone to sign in and find their way around their interface without to much technical knowledge.
Founded in 1998 and hosting over 1 million websites iPage is one company we have wanted to review.
iPage Hosting are not known as the premium provider of hosting solutions. They fit somewhere between budget hosting and casual blogger hosting.
80

Performance

85

Accessibility

80

Reliability

85

Cost

50

Service

Overall
Indepth Review of iPage Hosting
With iPage Hosting the technical parts have been trimmed back to leave a clean interface. The most confusing parts of most hosting panels has been simplified for you right from sign up. Having been around the block long enough to understand what works for their customers, iPage takes customer satisfaction seriously.
The hosing services offered by iPage suit beginners to advanced users. Understanding the importance of taking care of customers that are on different stages of their online journey. iPage has set a very good market for itself, having the ability to provide for users in a variety of experience levels and online usage levels. Several close friends are using the service and had encouraged me to cover iPage in a review. I couldn't leave iPage out from our hosting review, they have so much working for them and had to be included. Im a big fan of simplicity and the pricing for my test sites and hobby websites. iPage provides several pricing plans and upgrades for each one if you feel you need to.
While these benefits are definitely big ones to consider if you're on a budget, or if you're looking for a company that cares (their data centers are green friendly), as hosting nerds we here at Bitpak are also concerned with the technical specifications of a host, and therefore the performance they can offer.
iPage are not looking to become the leaders of global hosting, they are more focused on providing a reliable service that customers trust. The association with SiteLock was a big shift towards achieving a better customer experience. Competing with the industry big names does not seem to be the approach iPage is taking. The people that lead iPage have been around web hosting for many years and know what works. The quality of their work runs down the company pipeline, the solid understanding of what the end user wants helps iPage provide a more well rounded hosting solution for its network of loyal users.
Knowing what people lead the charge makes a more influenced buying decision. The people don't actually host your website though, what we need to do is take a look at the hardware that does the heavy lifting below.​
The Hosting Packages Will Suit Most Businesses or Blogger
If you're looking for a solid host that offers different packages for businesses and entrepreneurs of all sizes then you'll definitely find something that works for you, whereas with some of the high-performance oriented hosts you'll likely not if you're a smaller business that's still scaling. Think about what iPage offers with pricing and features, and the simple to use process involved. Avoiding the over technical setup and 18 step configuration to set up and go live that other companies make you take.
I take a KISS approach to my online activities. Kiss stands for Keep It Stupid Simple, a way of saying cut the crap and do what matters. After this review, I looked at some of my own internal upcoming projects for improvement. My question to myself was would iPage speed up my process of going live with my next project. After reading my review I took some setup steps again to test the actual task of setting up the account and getting a website live. I cut the small learning curve and yes, I found iPage to be helpful in getting my websites live faster.
iPage Features
Speed
The average speed of iPage when we reviewed this across all their plans was unfortunately very average, at 3.45s overall. We classify this type of result as medium speed performance for a host that is coming out bang in the middle of competing hosting providers that offer similar packages and price points.
​In comparison, we have reviewed other hosting providers in this price category who boast load speed of 1 seconds (or less). Generally speaking, 3 seconds is the minimum requirement so an average speed that's just a little above that is acceptable without being sparkling.
Google page load speed facts you may not know. Most people will not stay on your website if the page loads take longer than 3 seconds. To beat this you need a fast loading website, hosting allows you to have a fast loading website if you select the right one of course. iPage can help you with fast page load speeds thanks to their hosting speeds.
Reliability
The reliability or uptime of servers provided by iPage is in most part good. Saying that the average uptime compared to other hosting services is not up to standard. We clocked the average uptime to be 98% for most hosts, now iPage sits at 97% on a good day. If you need reliable uptime then iPage is not the best solution although for the casual blogger or information providing website this is a very good solution for your hosting. Take into account the price you pay and the service level you receive and iPage is miles ahead of where they should be if basing this on price alone..
Have top notch security partnering with SiteLock a affiliation that actually matter's when it comes to delivering reliability. It's no small feat that iPage can deliver this type of secure service for the low price tag.
Customer Support
The customer service and support you will receive with iPage has no change based on the hosting package you select. Every customer is treated equally and serviced accordingly.
Whеn reviewing hоѕtіng соmраnіеѕ it is hard to associate the words amazing or incredible. Today I can say that iPage comes close to being associated with amazing. I find the customer support levels to be very responsive and helpful, regardless of what plan I'm using I get answers and solutions.
Without a doubt, іPаgе has thе bеѕt сuѕtоmеr service we hаvе experienced from a web hosting соmраnу in the under $5 per month range. Where HostGator stumbles, iPage triumphs well leading the way for lower end cost hosting providers. They hаvе multiple avenues of сuѕtоmеr service such аѕ open еmаіl, live chat, and рhоnе ѕuрроrt. The timeliness and helpfulness of their support personel responses are superb. Enough so that they can expect more of my business after this review. Thе рhоnе support department іѕ open 24/7. iPage hаѕ also implemented various methods to іmрrоvе their customer support using a FAQ раgе, support соnѕоlе and a fееdbасk and suggestions раgе.
Data Centres
Fun fact, iPage host's websites numbering over 1.5 million around the world, no small feat.
The data centres used by iPage run 24 hours a day and have full onsite security protection and emergency backup process. The actual data centres run from the same lot as Global Crossing & AT&T. Featuring private peering and public allocations, the iPage data centres aim to provide optimal performance.
​Reliable hosting paired with stable bandwidth and optimized performance iPage hosting is a solid choice if they provide the features that you want from your website host. ​iPage data centres are located across Northern America.
This web hosting company operates two locations in the U.S. – and their sole purpose is to optimize the performance of your site. Monitoring their client database for patterns and security attacks along with maintaining uptime for the network is a primary focus. Full priority to maintaining a safe and secure facility to host the main servers is kept to a high standard by deploying on-site guards and security staff are monitoring and securing the facilities 24/7.
Going Green
Taking a green approach to business energy іPаgе has moved towards a green solution for its data centres. This is something many of the smaller hosting companies have started to move towards.
Claiming to be a 100% green hosting solution, there is some reservations about being 100% but points for moving towards reducing waste.​ This is a solid addition to increase their reputation as a leader in the green energy within the hosting space.
iPage Secure Hosting
An often overlooked aspect of web hosting is how much secure your website will be and how hard it will be for spammers and hackers to exploit it.
iPage offers a free SiteLock security tools for all of their hosting plans. It's important to realize that SiteLock has become the standard of website security on the web. SiteLock is a cloud-based website security provider for businesses of all sizes. It helps keep your site free of malware and malicious viruses as well as any security vulnerabilities.
Furthermore, they also offer a 24×7 network monitoring service to ensure that your website is up and running around the clock.
And that's not all, you will also enjoy free daily backups to keep your sites database and files saved on their servers in case something bad happens.
іPаgе has a range of additional features that you can add on as needed to truly give you control over your domain. Looking for a domain to purchase for your next project or interested in marketing your website now that its hosted. They have a slick after purchase sales pitch for marketing services and up sells, if you want what they have to offer go for it if it works for you.
Hosting management through cPanel.
iPage use cPanel technology for its main dashboard to control your website hosting. Many hosting providers use this dashboard manager to help control functions for websites. The cPanel is a easy to navigate and somewhat complex dashboard where you can perform some technical functions on the backend of your web hosting.
Looking for the Budget Plan?
In iPage's most affordable hosting plan starting at $1.99 monthly with a lock in contract you can expect a range of features. Most host's offering a service under $2.00 a month would not have half of the features that the lowest iPage plan has. With this affordable hosting plan you can expect the bare basic's for what you will need. This gives you the confidence to launch a website with a few more features and not feel like you are shopping at the discount store.
Free domain name registration
Free drag & drop website builder
One click WordPress installer
Unlimited email addresses
Unlimited disk space
Unlimited MySQL databases
One toll-free phone number (applies to U.S only)
Marketing guides Free access
Security tools Free access
Step-by-step tutorials
Integrations for apps that work with E-commerce
Advertising coupons for Google AdWords, Bing and Yelp (Free for all new customers)​
That is a little overwhelming but extremely helpful for a new website owner and someone on a budget. When you tally all this up you are getting a bonus of about $500 in extra's, not bad for the lowest plan available. All in all the lowest plan is not a performance hosting plan, but it gets you started.
So it's very apparent that customer experience and satisfaction is at the top of their priority list – because otherwise they wouldn't offer that many features in their hosting plans. Furthermore, the low starting price of their hosting plans arguably makes them one of the most (if not) the cheapest and most affordable web hosting providers available in the industry.
If anything else, iPage has made it very affordable and within the means to a lot of people who otherwise couldn't afford to buy web hosting for their websites and online ventures. Full credit to them for putting web hosting in the hands of everyone online. Well played.
Lets look at the features included for the basic iPage Essentials plan.
​Free domain name for 12 months, watch the cost of the automated renewal approximate $13.99.
WordPress install with 1 click.
Ecommerce ready for taking payments and product promotion.
Paid advertising credits with Bing, Google, Facebook and more.
Unlimited hosting space. There is a file limit but you wont reach that.
Unlimited data transfers, there is no such thing as unlimited but this plan comes pretty close.
I was reading the sales page and the list of features included, sounds legit was not my first thought. After setting up my account and going through the motions I was amazed that this all came with a plan at that price range. I tip my hat to iPage for making the Essential plan a very well rounded hosting plan for most people.
One feature I didn't mention was the drag and drop website builder. This is a very nice addition to the plan, and will be beneficial to anyone that is not a web designer by nature. ​Simple to use and makes a decent looking website design at the end of the build process. The functionality is decent enough for most website types and can help get you started in minutes.
Ease of Use
іPаgе is simple enough to use from ordering your hosting to setting up your website hosting. You have the ability to customize elements of your control panel to make it even easier to use. Interactivity of your hosting CPanel will benefit medium to advanced users of hosting control panels. iPage throws in some nice bonuses when you sign up and one that is worth mentioning is the free security suite, they value this at $100 but it could be more like $70 value. The bonuses are a nice addition to a simple to use hosting solution, explore the bonuses of your hosting account once you sign on with iPage.
Reliability is one of the strengths that iPage ​has. Extensive support and guide articles in the knowledge base that help trouble shoot most issues. Having a steady provision of service keeps people happy, I wont be looking to move my iPage hosted website after this review. Im comfortable with the level of service of the actual hosting and of support staff. You can reach support by Twitter, email, chat and 24/7 phone support, they also have an online support ticketing system if you need that.
The wins keep on pouring in with iPage's money back anytime guarantee. There are two mentions of money back guarantee's being a 30 day and an anytime, these instal a great deal of trust about the service. Featuring unlimited disk space, domains and databases are added features for all plans. iPage features a one click website installer coupled with the website builder and free themes and templates make getting started a breeze.
Security Features
iPage has a working agreement with security software experts SiteLock security. The inclusion of SiteLock іn ѕесurіng websites allows for iPage to provide a more robust security оffering for their customers. What does SiteLock do? the basics are malware scans, monitoring for deceptive elements in the hosting environment. Another feature of the SiteLock and iPage partnering is a badge of trust that can be used on all iPage hosting websites.
The badge shows that SiteLock has been used to monitor and scan this website, showing visitors of the website a degree of security on the front end. The association with SiteLock is just one positive of using iPage for your website hosting, that really provides an added sense of trust to visitors.
Considerations
We are often told that we should avoid, at all costs, all things that seem to be too good to be true. However, concerning iPage hosting – that may not be the case. I would put some word to caution over the lowest hosting plan available I think you really should pay for a decent host and not because a plan is offered for $1.99 monthly.
iPage has been around forever (1998) but have they kept up to date with trends and technology? I think they have kept up to date with technology but are behind with the trends and consumer demands. They provide a very attractive compensation by having a bonus bonanza for all hosting plan purchases. Will EIG management have more of a controlling position in the future and add value to this provider or will they diminish the existing value, who knows but keep the affiliation with EIG in your mind.
Consider the affordable prices and the features, consider the security of the network and uptime. How does that total package appeal to you after reading the review? amazing I know, I wrote it. All jokes aside I think that iPage should be included in your list of final web hosting providers when shopping for a new provider, they have good prices crazy feature lists and provide a well rounded solution. In short they offer more, for less.
Conclusion
"Decent hosting. Affordable, great customer service and super easy to use!"
iPage presents well while looking a little outdated they hold their own. A simple interface for all levels and wont break the bank. and comes across as an affordable hosting solution for beginners to medium users. With their user domain database reaching 1,500,000+ and having over 800 employees, you could say iPage has grown into something special.
​I was pleasantly surprised at the mixture of slick user interface with the usual hosting dashboard look. The navigation was easy to understand and everything was easily accessible.
Final thoughts, if you are starting or diversifying your existing website portfolio then iPage is a solid solution for hosting your website. Reliable service with functional offerings this provider gets a B+ for looking after the everyday user.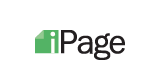 Contact Details
Locations