InMotion Hosting not only have a cool name (it's pretty cool right?), but they've been kicking some serious butt in the hosting industry for over 16 years with a quality affordable hosting service. Founded in 2001, InMotion Hosting are really well respected and definitely worth a look when deciding on your hosting provider in 2017 and onwards. We'll break it all down for you, so you get to see "what's under the hood" before you make your hosting decision.
90

Performance

95

Accessibility

99

Reliability

80

Cost

90

Service

Overall
Detailed Review of InMotion Hosting
With InMotion Hosting you're going to get a good solid hosting provider that has been in the market for 16 years and are someone you can rely on. They offer massive money back guarantees, whereas some well respected hosting providers are willing to offer up to 30 days, InMotion offer up to 90 days, which means they are only 1 of a handful of hosting providers who are confident enough to put their money where their mouth is.
While these benefits are definitely big ones to consider if you're on a budget, or if you're looking for a company that cares (their data centers are green friendly), as hosting nerds we here at Bitpak are also concerned with the technical specifications of a host, and therefore the performance they can offer.
Undoubtedly InMotion are always looking to improve their technology – switching over to SSD servers on virtually all packages before some of their competitors have done so. However, the actual power of their tech doesn't match some of the high-performance oriented hosts out there.
InMotion Features
Speed
The average speed of InMotion when we reviewed this across all their plans was unfortunately pretty average, at just 3.29s overall. This is what we'd call medium speed performance for a host that is coming out bang in the middle of competing hosting providers that offer similar packages and price points.
​In comparison, we have reviewed other hosting providers in this price category who boast load speed of 1 seconds (or less). Generally speaking, 3 seconds is the minimum requirement so an average speed that's just a little above that is acceptable without being sparkling.
Food for thought. 40% of people tend to get bored whilst waiting more than 3 seconds and click away. You need to look at optimizing your load speed with InMotion Hosting, just to be sure you don't lose out.
Reliability
The reliability or uptime of servers provided by InMotion is actually extremely good, with an average uptime across the board at roughly 98%. This means that if you're looking for a host that provides reliability over speed, then InMotion is going to be a good bet. We'd give this host a high performance grade for uptime.
98% is not as high as many others, who boast 99.9% but the big difference is, this is verified and genuine and it's probably why they feel confident in offering a 90 day money back guarantee.
They are very specific with their choice of data centers, security measures and all the other elements of hosting that actually matter when it comes to delivering reliability. It's not happened by chance that they are able to deliver in this respect.
Customer Support
The customer support you'll receive with InMotion really varies on the package you purchase. On their more costly packages for bigger businesses and websites you'll receive outstanding customer support. Unfortunately on their shared plans you'll likely receive the same kind of customer support you would with any other host.
We like the fact that they have a phone number, email and Skype. They are instantly contactable and have offices on the west cost AND east cost, offering 24/7 direct customer support. They very open and make it easy to complain or escalate a problem if you don't feel you've received the support or fix you deserve.
If it wasn't for the fact that they don't deliver the same level of support for their shared hosting customers, those who choose the less expensive packages, we would have given them a full 5 stars. We give InMotion a medium performance grade for customer support.
Conclusion
"A good hosting option for people that plan to scale and want to stay with one host!"
InMotion are a large provider who have been doing this for over 16 years. They have a really strong stable of options that gives each customer the opportunity to scale their hosting to meet their ever changing needs of their website. Migrating a website from 1 host to another, is not always without it's problems, to avoid the headache, if you have plans to grow, InMotion is a solid option for you.
All in all, a good solid hosting provider that are well respected and who's been around long enough that you can rely on them. There are faster and we have 3 other sites that we've given higher ratings but they year on year find their way into our top 10.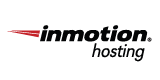 Contact Details
Locations