Everyone has heard about HostGator, be it positive or negative they say any press is good press. In this review, I take a closer look at how HostGator stacks up, and if they can hold their own in a competitive market.
I've been using HostGator for a little over 18 months, I have a love hate relationship with them. Starting at $3.95 monthly for your basic plan.Boasting to be hosting over 9,000,500 domain's you could say they know a thing or two about providing a reliable hosting experience.​One of the most popular hosting providers in the market. Providing a range of hosting and domain options and add on function's. Not ​a premium provider perhaps but they definitely offer a lot of bang for your buck, HostGator is worth a more than a glance especially with shared hosting.
80

Performance

85

Accessibility

80

Reliability

85

Cost

50

Service

Overall
Detailed Review of HostGator Hosting
Starting out in 2002 as an affordable solution for hosting services., they adapted to the marketplace and began adding services like domain registration and various hosting options. This is the road so many hosting providers take, but HostGator went for the friendly faced mascot approach and sticking to what they know, affordable low cost website hosting.​ They didn't try to overreach in a crowded market and continued doing what they do.
November 2016 HostGator released Cloud hosting, a super fast no downtime guaranteed service targeting those needing absolutely no downtime.
The Houston based company is one of the largest providers in the market and have some impressive partnerships with companies such as Cisco and Linux. HostGator are part of the Endurance International Group, or otherwise known as EIG the company that also owns BlueHost, FatCow , IPage, JustHost, HostMonster and a lot more. ​You are probably asking yourself why would they have multiple hosting companies, and not just roll them all into one super hosting provider.
Marketing strategies of the mega rich and powerful, don't underestimate the reasons why they do what they do.
I want to make it clear that this is a review of HostGator shared low cost service not the Cloud hosting they released late in 2016.​
If you're looking for a solid host that offers different packages for businesses and entrepreneurs of all sizes then you'll definitely find something that works for you, whereas with some of the high-performance oriented hosts you'll likely not if you're a smaller business that's still scaling.
HostGator Features
Speed
I have been impressed with the performance of HostGator I don't notice any downtime, and the speed of my website's is on par with my other premium hosted websites. Everyone wants it now and the speed to be able to deliver it now, think mobile browsing fast loading.
Nothing mind blowing ​in the speed and performance section with HostGator, they provide a nice entry level option that you can upgrade if you want to really pay attention to speed and performance. Saying that I ran some test's and found that the plan reacted as it was created to, informational website nothing bulky no real drains on the server, steady traffic and on the hatchling plan Im happy with the results.
945ms Average Load Time
You'd have to do some qeaking to speed that up, but there are plugins that will do most of the world for you and at this price it's nothing serious to worry about.
Reliability
HostGator are pretty reliable. They have a lot of clients and in the most, their clients rarely suffer with any downtime. A lot of this is down to the qualirt and location of their servers.
HostGator have two US data centres located in Provo, Utah taking up 8,500 sq. ft, and home base Houston, Texas covering 300,000 sq. ft. On the network page is reads "To ensure that service remains uninterrupted our data centres utilize state of the art server hardware, HVAC, electrical and network systems".​ Creating a workplace that is responsible for 9,000,500 websites is no small task.
These data centres are fully fitted with security systems and have around the clock access control. While not useful information maybe I have watched to many Die Hard movies, I imagine John McClane taking these guards out in a crusty off white singlet. HostGators data centres are high level facilities that have the capacity to host over 9,000,500 domains.
Customer Support
I didn't want to be biased as I have had a terrible dealing with HostGator, one that if i was holding my breath waiting for the reply I would of passed away. Ive had a look around and asked some questions about the customer service of our review target, and for every one person that really likes them I have ten people that can not stand using HostGator.
I cant say all nice things about HostGator, I had some problems within the first 6 months of joining with them. ​This was well past the 45 day cooling off period, I also have an outstanding domain migration support ticket from mid November 2016. I have since taken the migration away from their platform, the ticket is unresolved.
They have a customer support portal where you can communicate your problems with tech staff, Ive found this to be hit and miss. They have live chat, toll free phone call or the customer support ticket system to resolve issues. I prefer chat during the day in AUS and calling support at night in AUS as the timezones are completely opposite.
​I have contacted HostGator customer support a few times, and on average I would say 6 times out of 10 that the support is helpful and my problems resolved. To resolve the problems it usually takes me 4 or 5 messages back and fourth, with the end result getting a link to their helpful tutorial section. I do admit it helped with resolving my problem, and it was easy enough to communicate with the support staff.
I was in a different state of mind about HostGator in 2016, they must be glad the review is being written in 2017 a fresh new start.
Conclusion
"A good hosting option for people that plan to scale and want to stay with one host!"
Even though I have not had the best experience in the past using HostGator, the overall improvements made in some areas are noted and well received. I particularly like the in CPanel features and functions, some easier to use than others but still a nice bonus.
HostGator is good for entry level and those that want cheap hosting, they offer large scale hosting for what ever your need to use large scale hosting be. I recommend for anyone wanting a more premium and responsive hosting provider to look at the recommended alternatives, you can read a full review right here.. I also would like to point out I am aware alligator's and crocodile's are not the same but please just humor me.
The host with the most is not always the best choice, planning to run a forum or ecommerce store consider the resources required to run these types of websites. The larger the website or the more web traffic it attracts & drains on server resources, consider using the larger packages to accommodate this resource drain or look to the cloud. Look at the packages and understand your requirements before you sell out on the price.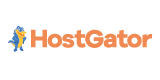 Contact Details
Locations