HawkHost is a superb hosting service. I'm not one to give out praise easily but in nearly all aspects, HawkHost is a 5 star host. But just to be transparent, I wanted to make it very clear that the only reason HawkHost (with the cool logo) hasn't been given a 5 star rating is due to a lack of speed when it comes to support issues.
That being said, you're paying an extremely low amount of money for what you get – Which is an SSD host with over 6 data center options in 3 continents and the ability to host an unlimited amount of domains for under $5/month – A 10gb maximum disk space for that price, but for a few extra bucks a month you can have unlimited disk space. That's a lot of bang for your buck and very impressive when directly compared to other providers on the market.
80

Performance

85

Accessibility

80

Reliability

85

Cost

50

Service

Overall
Detailed Review of InMotion Hosting
Before I get into this, if you're looking for larger site support (such as the type of support you need for an E-Commerce site, forum or site with large amounts of traffic) then I'd suggest choosing either SiteGround or WPEngine – WPEngine is the best alternative if your site is built in WordPress.
That being said, if you have a blog or a smaller site (or sites) that you're looking to get a fast and secure ​host for that won't break the bank.. Then I am very proud to introduce to you: HawkHost – In my opinion, the most affordable host on the planet when it comes to value. You might find cheaper but nothing that can match their quality and performance.
Whether you're an agency looking to resell hosting to local business clients, looking to get an SSD powered VPS at a decent price ​or just looking to host your growing blog then HawkHost is likely your best option. Highly recommend using the VPS hosting for super fast results.
We think that HostHawk is the best solution for those who have 1 eye firmly fixed on price, but don't want second rate performance. For the price conscious we have worked out an additional bonus for our readers, click the button below for a 25% off BitPak discount deal for hosting with HawkHost.​
HawkHost is exceptionally quick and offers industry leading reliability. They are a great option for smaller websites who demand excellent load speed and want superb reliability. Enjoy the rest of the review and please feel free to share your thoughts and questions in the comments below.
HawkHost Features
Speed
I've already mentioned that this hosting provider offers great performance at a great price. So lets explore how they deliver their higher levels of performance. Due to all of the server's in HawkHost's network being SSD based you'll enjoy super fast load times and better read/write times – For when it comes to building/managing your site and improved load times for dynamic sites such as forums.
Our tests (on a default WordPress installation, from a different country to the data center) show load times to be around 1s. This means this host is punching way above weight. You have no right to be getting that speed at that price.
Reliability
HawkHost enables use with 4 popular content management systems with very popular installs for WordPress and Magneto. We don't recommend larger Ecommerce stores use HawkHost and instead turn to WPEngine or SiteGround.​ Using HawkHost as your hosting provider you will have access to multiple domains, sub domains and email accounts.
Access to these popular content management systems is provided through a 1 click install, as advertised on the main page.​ The perfect accomplice for the non technical minded, everyone starts somewhere. You can be online and building your website in minutes.
Our tests show that HawkHost is running some very fast servers, and offering a 99.9% uptime guarantee. Standard across most hosts out there, but the load speed is the kicker. The tests we conducted were with average sized websites like blogs and from the Netherlands.
99.9% UpTime Guarantee
HawkHost is a very affordable hosting option for your websites that can be used for a variety of reasons, resell or host your own public blog they can cover your requirements. The only downside to HawkHost is that it doesn't handle larger websites to well, the load times clog up and you can feel the drain. Using HawkHost I felt like I had finally found a reliable provider that could provide the best uptime at a great price with all the features. And that's the point. You should be choosing your hosting provider and service that meets your specific needs. HawkHost doesn't do everything well, but it does do hosting for small businesses exceptional well and if that's your need then you should consider my recommendation.
There is an assortment of functions and features available for customers of HawkHost. Unlimited bandwidths and disk space, is as expected to be used in moderation. ​The one click installs make hosting an easy to manage service. HawkHost give you a free domain when you sign up, you can use this domain any way that you want to. The small things like the free domain and the free Adwords voucher are what adds the icing on the cake for me. For people on tight budgets, just starting out, coupled with one click installs, this makes it an affordable and attractive option.
Customer Support
I find it difficult to write positive reviews, because by nature I am demanding. HawkHost, is excellent at what it sets out to do, and that's offer great performance for a really affordable price. But, like I said at the beginning of the review, the only thing letting HawkHost down is the lack of a completely dedicated support team that have both phone availability and a live chat system, or one or the other.
Unfortunately, HawkHost has neither which results in painful waits for support tickets to come back. Usually they'll be replied to within 30 minutes, but for more complicated tickets or on peak hours it can take up to 2 hours – Which is exactly why I don't recommend using their service for a larger site when you generally have more need to be in contact with customer support. I also don't like that sometimes, the tickets have templated answers, because it has left me feeling like my question or issue hasn't been fully answered.
When it came to the support tickets that I did submit however, they were quick, efficient and showed a high level of expertise across several different CMSs and platforms that I threw at them. This is one factor I like, being across the business and not having to refer me to another more technical operator.
When I was recommend HawkHost, and these days I am often first introduced to new products and services by recommendation, my first reaction was fantastic branding. Love the logo. The company website ​sold me well before I even clicked on the hosting pricing plans. The Canadians can market very well, the actual sign up process was easy to do and was completed quite fast. You can tell they've taken the time to ensure you have a great user experience.
Conclusion
"Exceptionally good service in many ways, just needs to up their client support game"
Overall I'm giving HawkHost a 4/5 rating – With their only downfall being the customer support aspect which I've mentioned several times in this post. I pay to use their service, they can at least answer a support ticket. waiting days for a support query is not nearly good enough.
But, If you're looking for an affordable host with good specs in multiple locations and don't mind a lack of instantaneous support – Then HawkHost is probably your best option on the market right now. You will struggle to find their performance with smaller sites, anywhere else online. At a price point that fits even the smallest of budgets. If you don't mind using a knowledge base, or customer support is not as important to you, then this could be the best all round hosting provider that's going to fit your needs perfectly.
HawkHost have been offering hosting since 2004. In the 12-13 years, they've learnt to listen to their customers. They wanted great performance at a great price. They focused on that and if that's what you want, and you need the hosting to be easy to navigate and use, then they deliver, which is why we recommend them.​
If you have any questions about this review let us know in the comments!​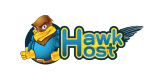 Contact Details
Locations