Cloud Hosting Company based in the USA
Gearhost.com is a web hosting company based in America and offers a few professional-level hosting options.
Their expert team specialises in both hosting and domain management using cluster technology via web server nodes. Gearhost.com data centres are found in Colorado and they use multiple tier one network transit providers for faster speeds and increased security.
Uptime & Reliability
They promise 99.9% uptime and guarantee solid support
Gearhost.com has a live support team for customers and round the clock support access. All customers have to do is log into their control panel and they have instant acess to the live team that are waiting to help troubleshoot any errors they might run into. They have three lines of communication on offer. Gearhost.com has documentation on their site to help guide customers as well as tutorials and an FAQ section with input from other users with similar issues.
Gearhost.com promises 99.9% uptime.
Features
Limited features available
Gearhost.com only offers three kins of shared hosting packages to pick from.
You can have the free version, standard or reserved plan.
Each of the plans is structured to fit different business sizes and web platforms. Each plan offers different disk space and domains per account. The disk space varies from 256mb to 100GB. On all plans there's an 11TB bandwidth. The standard and reserved plans have custom domains too. Depending on your business size, Gearhost.com will have a plan to suit your business requirements. The standard plan and reserved plan has a lot more features than the free plan, as you'd expect, but at a low cost.
All plans come with a solid-state drive, clustered web nodes DNS management and an SLA of 99.9% uptime.
Support
Pleasantly surprising responsive support team
Gearhost.com can be found via the phone, email and using their ticket system which is created by using their contact us form via their website.
Most of the lower-cost hosting companies tend to hold back on support for cost reasons but this doesn't seem to be the case here. Gearhost.com has an informative FAQ section and teaches users how to run their site.
Pricing
Happily affordable prices
Gearhost.com has a few different kinds of hosting package to pick from which start at nothing and go up to $25 a month.
Most plans offer domains with 64 bit processes, performance on clustered cloud platforms and SSL support.
All plans have free set up.
Gearhost.com has a simple pricing structure and you can bounce between monthly or hourly pricing formats.
All the services are billed at the end of the month by default.
You might be charged an hourly rate for a particular service but they have monthly caps. There isn't a difference between the monthly or hourly billing, price-wise.
They don't accept PayPal as a payment method. They do accept all major credit cards.
Gearhost.com has add ons for current plans. You can add, for example, more storage, databse hosting and email hosting. The latter two are $5 extra. Additional GB storage starts at $1-2.
Gearhost.com does not charge a set up fee and you may cancel at any time.
Summary
A good choice for a low-cost or free cloud hosting service
Gearhost.com is recommended for their hosting services and the number of satisfied customers is good testament to their service.
In 2015 Gearhost.com had over 10k customers using their apps and services for their sites.
Their plans are highly competitive in comparison to similar services from well-known cloud hosting providers.
The pricing structure is simple to understand and won't break the bank. You can opt for PAYG and pay as you need.
It's great to see a real-time support team at Gearhost.com, as well as leveraging their networks to share information.
Gearhost.com has a reliable network solution and the control panel is easy to use in terms of creation, deployment and scaling, all of which can be done with one click.
Gearhost.com is definitely a worthy company to entrust hosting your website with.
Pros:
99.9% uptime promise
SSL Service (rarely offered by cost-effective hosting companies)
Free hosting options
Cons: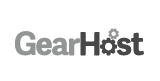 Contact Details
Hosting
Locations