Flywheel are one of the most respected hosting providers in the managed WordPress hosting space right now. You can have a site managed by experts for a little over $15 a month, which makes it competitive with most VPS and some premium packages of shared hosting solutions. At the same time, the quality of performance is another level. But compared to other managed WP hosts, just how good is it?
In this review, we're going to take a look at how Flywheel's managed WP measures up in terms of performance, reliability and customer service, especially compared to some of the big players in the managed WP host sector.
80

Performance

85

Accessibility

80

Reliability

85

Cost

50

Service

Overall
Detailed Review of Flywheel Hosting
Flywheel started life in 2012 with one simple mission. To help web designers and developers of WordPress sites, around the world. They planned on doing that by offering a new kind of hosting, that focuses on customers as people and delivered the kind of managed solution that really makes them stand out.
They think big. Some hosts work with 3-4 data centers whereas Flywheel have a foundation of 11, including a couple in Asia and 3 in Europe. They are on a mission to help designers from around the world, having that kind of international infrastructure really shows that they are not just empty words.
They think big in other ways too. There are a variety of ways you can speed up a website, besides hardware, software, and latency from data center, all of which they have made great decisions with. But with caching for example. They made it unnecessary to use and try to fine tune various plugins for caching because they take care of it at a host level.
They look at performance optimization on each site, run tests and help site owners get the best performance from their site without the owner needing extensive technical knowledge. They do it all for you. In fact, they have so many features included in their managed hosting service, features that are normally only available on advanced hosting solutions, it's pretty staggering.
And the great thing is, you don't need to know or worry about it, they'll do all that for you. As far as general setup, pricing, and attention to detail they're pretty impressive, but it's how far they go beyond what's standard that's really exciting. A massive thumbs up.
Flywheel Features
Speed
With performance, you should be expecting a lot. This is not your standard shared hosting package, you should be expecting a page load speed that's quicker than 2-3 seconds, and you wouldn't be disappointed.
Without looking at a CDN and caching to speed up the page load speed, and just looking at the page load speed for a standard site we use for all our tests, we did multiple tests, across multiple locations around the world, and have an average of 0.8 seconds.
Those who are up-to-speed with page load speeds will know that's quick, especially for the price point. Generally, anything under 1 seconds is going to feel like near instantaneous which important, people hate to wait for anything these days.
For almost every scenario we can think of, Flywheel is quick enough before you start to even optimize it.
Reliability
We ran our own uptime testing as well as looking at user reviews online to find out what other customers were reporting about their experience.
From our own testing, we found a near 100% uptime score. Actually, to be really specific it was 99.97. That averages at around 25 seconds downtime a day or perhaps more realistically, it will go down for 3 minutes or so, once a week. That's about as good as it could be.
We took the time to trawl through hundreds and hundreds of customer reviews to try and find a theme of complaints based around downtime. We found 2, in total. That's not even worth including because you just can't please all the people all the time, no matter how hard you try, plus, people have a tendency to complain online anyway, it's not the odd complaint you need to focus on, it's the regularity of the same complaint, which in this case wasn't there.
In terms of reliability, you couldn't ask for any more.
Customer Support
They call their customer support "Happiness Engineers". I immediately starting to gag when I hear something like that, but I have to admit it when I am wrong. They have built a customer focused culture, unlike anything I've seen from a hosting provider.
A managed hosting service means you should expect a lot more attention and support. But this is different. Their customer support team are not experts in just the technical components of hosting and perhaps WordPress or MYSQL, they are experts in WordPress.
They are available to offer advice and support on a whole host of WP issues from helping you pick and install the best theme for you, playing around with the settings, which plugins to use, the works, and their advice is completely independent.
You talk to people, real people around the world, who know what they're talking about. This is not some outsourced customer support, going to the lowest bidder, they invest in their support and it really shows.
The knowledge base that includes a whole bunch of videos on WordPress subjects from beginners to advanced is possibly the best I've ever seen. It takes it to the next level. It doesn't just give you the information you need for your hosting, it goes out its way to offer you advice and support on a whole host of things that are not even hosting related. All well laid out and explained.
At BitPak, we have a thing for customer support, we really understand the true value because we value our time. Hands down, they are on a par or better than any of hosting provider we've come across today, and we review hosting as a living.
Conclusion
If I had to review Flywheel in one word, it would be exceptional. Especially if you host sites for clients, for example, if you're a web designer or digital agency. I am not someone who likes to smile a lot. I'm not a naturally optimistic person, but they are truly exceptional.
It's faster than you need, it has almost perfect uptime, 11 data centers around the world, and to top it off, the customer support is the lifeblood of the company. It's truly staggering and it's backed up with some of the best customer reviews I think I've ever seen.
When directly compared to all the other quality hosts out there, they match everyone. The only time they are significantly beaten is when the other host is offering a lot more hardware, for example, larger RAM. But then, they are often significantly more expensive too.
What brings this all together is the price point. For less than $20 a month you can get this as a single hosting plan. Alternatively, there are Bulk package which compare in price to other managed WP providers that focus on the bulk side than individual sites.
Overall, I couldn't fault them. They may not have been around for that long, but they offer a lot and I would not hesitate in recommending them. They are fast becoming my favourite host.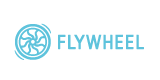 Contact Details
Hosting
Supported
Locations