Welcome to Bit Pak's FastComet Hosting Review. We thought it was about time we cast our beady eye over FastComet as a host. We're excited. We've been hearing some good things but we are possibly the most demanding reviewer of hosting online in 2017 so it's going to be interesting to see just how good FastComet is when compared to the best hosting providers online. Let's get into it.
80

Performance

85

Accessibility

80

Reliability

85

Cost

50

Service

Overall
Detailed Review of FastComet Hosting
FastComet have been providing hosting solutions for over 7 years now. It means they've already established a reputation, but it also means they've ironed out all those little issues that many new hosting services have. Having that expertise and experience should be a comfort blanket. WIth your hosting, you want to be working a company that knows what they are doing.
They actually started by offering bespoke services to individual business as system administration, before deciding to take the plunge and launching a cloud based public service in 2013. They take pride in being one of the first hosting providers to offer a SSD Cloud Hosting solution.
Presently, they have near 12,000 clients from over 70 countries around the world. Their client support boasts of handling 45,000 emails, 140,000 live chats and near 300,000 ticket updates. The 45 day money back guarantee is no slouch either.
Most hosting companies offer a variety of solutions and FastComet Hosting are no different. You'll get Web Hosting, Cloud VPS Hosting and Dedicated Server Hosting. You can also get other hosting services such as Open Source Hosting, WordPress Hosting, Joomla Hosting.
FastComet Features
Speed
You can never underestimate the importance of performance speed. It has a bearing on how many visitors hit upon your site and stay around. As a general rule of thumb, people expect pages to open within 3 seconds. Any longer and upto 40% are very likely to click to another site. That's the reality of our attention spans and you should take it into account when picking a host.
Can you afford to lose 40% of your visitors? Most websites can't. So, for the shared hosting, FastComet is a little slower than the 3 second mark. By their own measurements and testing they fall in at the 3.8 second marks which is really pretty good at their price point, but you will lose some of the more impatient visitors to your site.
I'm glad they are open about their site speed. It adds an element of trust, you can trust them to do what they say they will do. However, I would be a little concerned that with SSD Hard Drives, it's not a little faster than that.
But at the same time, they are very affordable. If you were working with a very tight budget it performs well enough to be a seriously good candidate and worthy of your time and consideration.
Reliability
In terms of up-time, which is a really important, you should rightfully have high expectations and in this sense FastComet delivers. They have great up-time, more than 99%. If you have a large website, you are more likely to have a more premium service, a managed server, so it's not an issue. If you have a smaller website then it's plenty reliable.
Customer Support
As we've already mentioned, it's often the client support that get overlooked or devalued. They prefer to focus on performance and price which is false economy because extended downtime of your website is going to cost you. The time you spend resolving any technical problem is a cost. Your time it money. Choosing a host provider that is "affordable" will actually be more costly that most other providers when you factor in the cost of your time having to chase or wait for tickets or call backs.
If you have been unfortunate enough to experience poor customer support, why would you ever consider putting yourself in a position where you are likely to experience that sense of frustration and humiliation you experience when receiving negative customer support?
Of course, most hosting answers can be found online. You could head over to YouTube and with some searching and trial and error you might well find the solution. But, the question is, why should you? If it takes you 2 hours to resolve the problem and you value your time at $30 per hour then your hosting has just cost you an additional $60. If that happens once or twice a year, then it's likely your hosting as doubled in price.
Fast Comet offer an indifferent client support experience. You need to be careful when assessing feedback from other clients because we all know that often people more likely to say something negative as they are something positive. But having said that, there are a few too many complaints for my liking. They seem to have an issue with the speed in which they reply to tickets. It could be 15 minutes or several hours.
On the plus side, You can call them, email or chat to them. And the support is 24/7. It's about understanding the customer service is not perfect, especially with the ticketing. If time is short and you are on a deadline then call them or take advantage of the chat if it's available.
Conclusion
" if you want to know why Fast Comet are award winning then try them, you won't be disappointed"
If you're looking for a cheap, good quality shared hosting then FastComet Hosting get's two thumbs up from Bit Pak. At a shade over 3 seconds page load speed is pretty good and that is backed up by the fact that the data centers have SSD drives and are located around the world adds to the performance of the service.
These are not mind blowing figures but when you measure them against the pricing of the shared hosting, and compare them against rival hosting services within this price range then you're definitely going to receive better performance with FastComet.
Very similarly, when you look at their Client Support you'll get the same result. It's not the best, there are others that deliver better client support on a more consistent level. But it is 24/7 and when you give them an overall mark it would a solid 7/10. Now, again, comparing it with other services that fall into this price range, it makes them one of the go-to hosting solutions for shared hosting, perfect for smaller sites.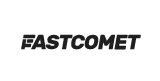 Contact Details
Locations