Having been a leading light of hosting providers for well over 20 years DreamHost knows a thing or two about hosting websites.​ Key points to mention about DreamHost are their 100% uptime guarantee, the speed factor and finally, the fact that they offer a 97 day money back guarantee if you don't love the service provided and the support staff. Other hosting providers that know they deliver a good service dare to offer a 30 day guarantee but DreamHost triples that guarantee because 20 years in the game tells them, they can be confident to offer such a guarantee.
80

Performance

85

Accessibility

80

Reliability

85

Cost

50

Service

Overall
Detailed Review of DreamHost Hosting
In many ways, DreamHost are almost like the old grand daddy of hosting providers. Founded way back in 1996 they have stood the test of time, and come out on top and have used that wealth of experience to be one of the most popular hosting providers on the market today.
They boast of having over 500,000 active users, with just a little under 2 million active websites hosted websites. There's reassurance in knowing that so many other people have decided to take their business to DreamHost​.
They're are not cheap, so their popularity is not because they are the cheapest but rather because their service is efficient and reliable with superior support. Their popularity helps in many ways to show evidence that they are doing more than 'talking a good game', they're also Award Winning.
​DreamHost have an excellent reputation, backed up with awards and popularity, but that doesn't mean a lot to us. We prefer to do our own testing and give you a review from our own experiences, and that's what we're going to do with this review. You'll hear the pros and cons of DreamHost, but we'll back it up with our own experience and testing.
DreamHost are award winning and have a variety of great packages that have been built to be the perfect solution for a lot of client's and their needs. Let's break it all down so you see for yourself exactly how DreamHost could be the right hosting solution for you.
DreamHost Features
Speed
There are different ways to measure the speed of a website, and we've tested them all. From our testing with DreamHost the overall site speed is in best described as freakishly fast. I have used a lot of hosting providers for my various web businesses so I don't believe the hype, I give my opinion from my experience and testing. I'm pressed with DreamHost and I think you should be too. It's especially quick when compared to other hosting providers in this price range. I used Dreamhost for some of my websites and I am have with the quality of their service, especially the speed.
Taking the already ludicrous speed that DreamHost provides, add a CDN and you are well and truely off to the races. DreamHost has the ability to use CDN to accelerate streaming, of audio and video files with little to no buffer time. This is before we even get into optimizing the website for load speed. On top of this, we have yet to condense files and compress images.
Reliability
DreamHost states that they guarantee 100% uptime. Impressive and if not they credit your account with a days free hosting service for every hour of disruption your website suffers from. 100% Uptime is a very big claim to make, I personally have never come across a hosting that can actually offer a 100% uptime guarantee but it's good to see that they are willing to put their money where their mouth is with this guarantee.
Of course, you're not going to sit there, gathering data on your uptime, if it's only down for a short time, you'll either be likely or unlikely. is noticing there's been a problem . But services are excellent these days so we suggest that every 3 months or so, it's a good idea to have a check on the uptime to ensure you're receiving the level of service you should expect, but also to take advantage of guarantee.
I like DreamHost's guarantee because it's bold. They'll give you a day of service for every hour their service is down. For me, it's not the extra day's service that matters, it helps of course. What I like is that I know they take uptime as seriously as I do, it's the attitude more than anything else. So many hosts go through the motions, but DreamHost like to go the extra mile and I appreciate that.
Customer Support
In case you have been asleep these guys lead the pack, providing exceptional customer support. ​ But it does have some limitations and one of the reasons they were awarded with 4 stars rather than the coveted BitPak 5 star reviews, that so far has only been given out to SiteGround Hosting and WP Engine.
In some ways, they take customer support to the next level. They have recently decided to also include a support wiki page, so when it comes to customer lead support, like a knowledge base, then DreamHost lead the way. It's so extensive, thanks to their support wiki page, they have found a way to over deliver on customer service.
It doesn't stop there. Additionally, they have a very helpful page dedicated to scheduled maintenance so you can see upcoming disruptions along with live status updates of each service within their business. Just subscribe to the page and you get this nifty notification letting you know about planned disruption to their network.​ They'll keep you informed so you can plan accordingly, if needs be.
Being one step ahead of the competition is how successful business stay successful, and the status page is a prime example of DreamHost attempting to lead the way and stay ahead. Implementing a status page takes the guess work out of knowing whats happening with your hosting provider. This saves you calling customer support and asking the question, just subscribe and get those handy notifications. ​
I used to be one of those people that would sign up for everything and never do anything with the notifications, but taking the two minutes to add the data provided into my schedule changed the way I operated. I recommend saving and using the notifications for your own internal benefit.
Conclusion
" if you want to know why DreamHost are award winning then try them, you won't be disappointed"
Overall DreamHost are one of the best hosting providers online today. They certainly make our top 10. But for a few minor points, they would be right up there with the very best. We have used their hosting and tested it for ourselves, so we are not just regurgitating what other people are saying. The performance and reliability are as good as any. You just have a few decisions to make, what most important to you regarding customer support and price.
Performance: They are one of the quickest online. Not right up there with the very best that you might decide you need for a large e-commerce site, but if you need hosting for a smaller blog or business website they are fast enough will plenty to spare. Their infrastructure is as good as any.
Reliability: As good as any you'll find. Their average uptime is not just smoke and mirrors, it's proven statistics, they deliver what they promise. So much so, they are happy to put their money with their mouth it by offering a 97 day money back guarantee, which is unheard of in the hosting industry.
Customer Support: They've decided to focus their energy online with a knowledge base and it's as good as any. When you create a ticket or email them, you'll find the response speedy and knowledgeable. The big negative for me, but maybe not so much for you, is that they are not immediately contactable with either a phone number or chat feature. For me it's an issue, but you make your own mind up.
Pricing: I think they represent really good value for money. They are not the cheapest but they give plenty of bang for your buck. In most cases the extra cost still balances out but if you have a tighter budget, I would really recommend looking at HawkHost and especially SiteGround, our #1 reviewed hosting.
DreamHost are the real deal. They tick all the boxes besides pricing, which is a little higher than the industry average. But for your extra money you get to have hosting from one of the most respected hosting providers online. We like DreamHost. We also use them for some of our smaller websites that sell products, because uptime is important to us. We only recommend them because we're happy to use them ourselves. Can you get a better recommendation than that?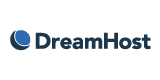 Contact Details
Locations